PUBG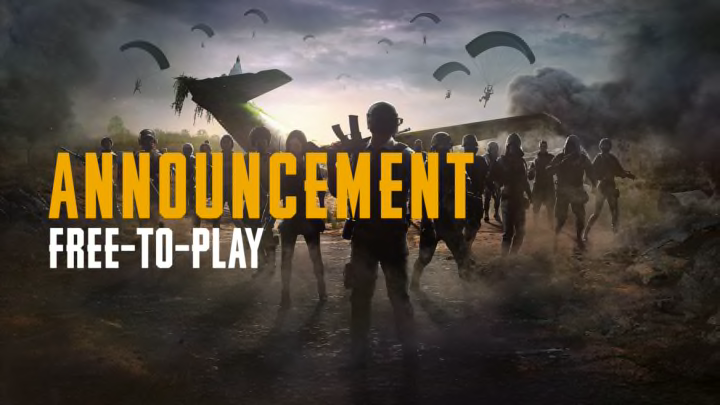 "The only thing better than a chicken dinner is a FREE chicken dinner with your friend." / Image courtesy of Krafton
PLAYERUNKNOWN'S BATTLEGROUNDS will be free to play on January 12, 2022, Krafton announced during The Game Awards 2021 show on Thursday.
The announcement was made in a trailer less than a minute in length that sums up how the Battle Royale will enter its next era with a transition to a free version play after five years, eight cards, and over 14 billion hours played worldwide .
With the other popular titles in the Battle Royale genre like Fortnite, Warzone, and Apex Legends all being free to play, it should come as no surprise that PUBG is taking steps to be in the same boat soon.
In preparation for PUBG being free to play in almost five weeks, avid gamers on PC (via Steam), PlayStation, Xbox and Stadia can now pre-register at pre-reg.pubg.com, and invite your friends to join.
As a reward for going through the various steps to link their new or existing Krafton IDs to their gaming platform accounts, starting January 12th, players can receive a Special Care package, which includes a Highside Slick Backpack (Level 1), a Highside Slick Top , and two preset slot coupons (7 days).
Those who manage to get more than three friends to pre-register through their invite links are also eligible for a Highside Slick Lv. 1 helmet item and an iron G Coin box item for everyone involved.
Those who redeem the above in-game rewards by January 31, 2022 at 6:59 p.m. ET will supposed to be entered automatically to win one of Krafton's bonus rewards:
While PUBG will be free to play, Krafton also plans to offer a one-time premium upgrade called Battlegrounds Plus.
In exchange for $ 12.99, Battlegrounds Plus gives its buyers access to a + 100% Survival Master XP increase, the Career Medals tab, Ranked Mode, and the ability to create and play custom games.
In addition, Battlegrounds Plus grants players a Captain's Camo Hat, a Captain's Camo Mask, a Captain's Camo Gloves and a 1,300 G-Coin bonus.
All players who owned and played PUBG before the transition to the free-to-play service will automatically receive the PUBG – Special Commemorative Pack, which includes a free Battlegrounds Plus upgrade and various rewards. These apply automatically to authorized accounts after the switch to the free-to-play service.