Esports News UK is hosting a series of major interviews live on Twitch over the next month, supported by MSI. The first of these focuses on aspiring British Rocket League star Lucas 'RelatingWave' Rose.
RelatingWave is team captain for the UK organization Endpoint, which made a huge impact this year after winning two EU regional championships and reaching the quarter-finals of the recent Rocket League Fall Major. Scottish caster Adam 'Craftman' Stewart interviews RelatingWave in this special interview.
RelatingWave made a name for itself in a strange era of esports – Covid has resulted in many events being only online or LANs taking place without a live audience.
So what does he think of his time in Stockholm with the last autumn major?
"When you consider it was my first real LAN, it was insane. Since there wasn't a crowd there it was less exciting than it could have been, but the studio was amazing, "said RelatingWave.
"We were told secret things [about future events], Exciting times are coming – hopefully there will be a lot in the future for players to interact with. Psyonix has some exciting plans. "
"It was exciting to play against the likes of FaZe and Renegades, they have a huge following and have been around for years. I saw some of the players I played against two or three years ago. "
About his teammates Seikoo and Metsanauris, RelatingWave said, "They are so cool and calm whenever they can and I end up being the more emotional, but I always try to make sure people are having fun and we keep talking. I just can't stop talking! Whenever a goal is scored, I can't stop talking.
"Seikoo was a nice little boy [since he joined Endpoint]. We wanted to come in and we managed to get everyone to do more than we originally planned. We're all more aggressive now and we've been a pretty defensive team in general, but because of his talent and skills that we can now do as a unit, we've really strengthened our skills. "
Wave also talked about a number of things including his take on Endpoint as an outsider, working with a sports psychologist, Endpoint's takeover in 2020, why the EU is better than NA, and more.
And here are his "player card" stats that Craftman, RelatingWave and the Twitch chat produced:
Mechanics: 71
Reflexes: 82
Positioning: 79
Aggression: 71
Communication: 93
Mental Strength: 67
Watch the full interview with RelatingWave here:
Interview credits
Don't miss our next interview – with Vitality's League of Legends top laner Alphari! Takes place on January 3, 2022 from 5 p.m. GMT at Twitch.tv/esportsnewsuk.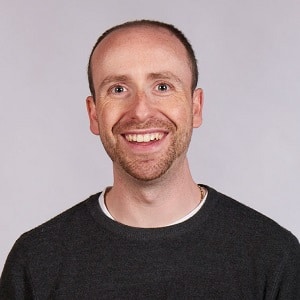 Dom is an award-winning writer who graduated from Bournemouth University in 2007 with a 2: 1 degree in multi-media journalism.
A longtime gamer who first picked up the NES controller in the late 1980s, he has written for a number of publications including GamesTM, Nintendo Official Magazine, industry publication MCV, Riot Games and others. He worked as Head of Content for the British Esports Association until February 2021 before returning to Esports News UK full-time, helping brands and companies better understand the industry as an esports consultant.