It really does feel like the deeper into a competitive season of dota 2 we get, the worse communication from Valve gets for fans, players, and organizations.
And, hot off the heels of another messy set of ticket sales for The International 2022, Valve has seemingly tossed a new rule into the dota Pro Circuit that is impacting which teams are getting a direct invite to the event.
Late last night, several fans pointed out there was a discrepancy between the "official" Valve DPC website standings and "unofficial" sites like Liquipedia's standings, showing that Fnatic was actually qualified for TI11, not the Virtus.pro roster playing under the Outsiders tag . This was confirmed today by the official dota 2 Twitter account and a blog postleading to mass discourse within the competitive community.
According to calculations run by multiple sources, including Liquipedia, after being eliminated from the Arlington DPC Major over the weekend, Outsiders qualified for the final TI11 direct invite—beating out Fnatic by just .05 points at 1020.05 total.
At least, that is what it appeared had happened, until today.
Now, according to Valve's official standings, Fnatic is actually the team that nabbed that last spot because some of Outsiders' point penalties for removing players mid-season, along with every other penalty step, have been rounded rather than being directly applied at their initial value. This leaves Fnatic at the static 1020 DPC points earned, while Outsiders is "officially" sitting at 1019.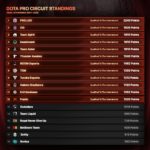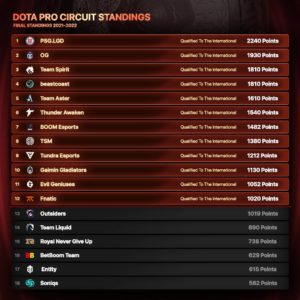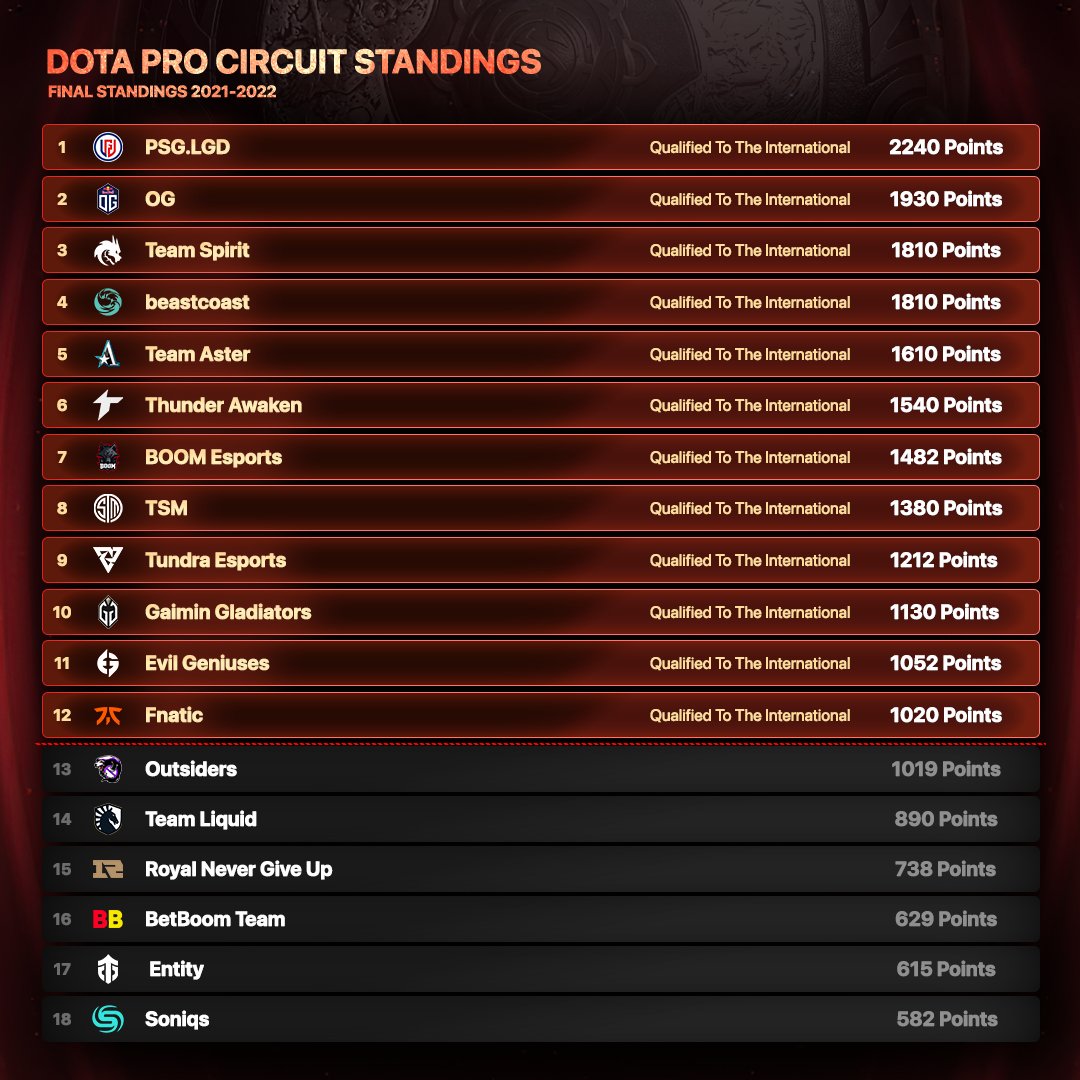 There is no mention of rounding penalties or points of any kind Listed anywhere on the official DPC rule pagemeaning that, up until today, everyone was using exact math based on set percentage deductions to calculate placements and Valve just decided to spring this on everyone and make it "official" with no real statement provided.