Riot Games today announced changes to the Valorant esports ecosystem in EMEA for 2022, including the introduction of new Valorant Regional Leagues (VRLs).
This means that next year there will be an official VRL for the UK, Ireland and the Nordic region, operated by UK tournament operator and esports solutions agency Promod Esports, founded in 2019 by former ESL UK COO Rob Black.
Promod has played in a number of UK tournaments in the past including NSE, ESL Premiership and Rainbow Six UKIN broadcasts.
The new Valorant VRLs will take place alongside the Game Changers tournaments for women and below the usual Valorant Champions Tour (VCT) circuit of the Challengers, Masters and Champions (which just ended for 2021, with British Valorant talents shining and Acend winning ).
Below the VRLs, the new Valorant Regional Circuits (VRC) will take place, a series of local amateur / mass tournaments that are accessible to everyone, regardless of ability or gender.
More Valorant esports competitions will be broadcast in the EMEA region in 2022, including the following:
VCT qualifications
Regular VCT season, phases 1 and 2
VCT Masters Level 1 and 2
VCT advertising tournament
The EMEA Last Chance Qualifier
VCT Champions 2022
Three EMEA Game Changers tournaments
All eight Valorant regional leagues
The VRL final
Riot broadcasts all VCT events in at least eight languages: English, French, German, Spanish, Russian, Turkish, Polish and Arabic.
In this article, we take a closer look at each Valorant EMEA tournament series and how it will work in 2022.
Evaluation of regional leagues (VRLs)
In 2022, Riot will introduce eight new EMEA VRLs in the following countries:
Spain, Portugal and Italy – operated by LVP
France and Benelux – operated by Freaks 4U Gaming
UK, Ireland and Scandinavia – operated by Promod Esports
Poland, Eastern Europe and Israel – operated by Frenzy
CIS – operated by Gig Me
MENA – operated by Calyx Gaming
Turkey – operated by ESA Esports
DACH – operated by Freaks 4U Gaming
Each league will go through two phases throughout the year, with a regular season and playoffs crowning a champion in each league.
A certain number of participating teams is determined at least once per season through open VRL qualification games. The format of these open qualifiers may vary by region.
At the end of the first phase, the winner of each VRL qualifies for the VCT advertising tournament. In the second phase, each VRL winner then qualifies for the VRL EMEA final. Riot says the number of VRL qualifiers and seats available may vary based on the results of the aforementioned VCT promotional tournament.
There must be at least two players on each team from their respective region.
The 2022 VRL season begins with qualifiers on January 24, 2022, with the first split beginning in the week of February 14.
Daniel Ringland, Head of Valorant eSports for EMEA, commented: "Valorant eSports has grown massively and is still growing. 2021 was great, but the work has only just begun.
"In 2022 we decided to start with eight VRLs and select them based on viewership, growth potential and the number of emerging players. Expect local stories, local teams, local players and the opportunity to cheer on your country. "
Esports News UK asked Daniel about tournament partners and learning from League of Legends European Regional Leagues (ERLs) in a press conference.
He said, "At VRLs, I think it's fair to say we've learned a lot from the ERL system [in League of Legends]. We've definitely adopted a lot of what we think they did really well. We will of course do some things differently, because we have the advantage of being able to make some changes afterwards. They are operated by partners. "
When asked if there might be LAN events, Riot sent Esports News UK the following comment: "We strive to have international LAN events that showcase the skills of the best teams in the best possible conditions. In EMEA in particular, we are continuing to monitor the global pandemic and will be following the advice and regulations of local authorities when it comes to hosting personal events. When we have another update on personal events in 2022, we will definitely share this with you. "
Valorant Champions Tour (VCT) changes for 2022
Riot's VCT circuit will return for 2022, with the Challengers and the four EMEA teams that participated in Valorant Champions 2021 being invited back to VCT Stage 1 in 2022.
Another eight places will be available in two open and closed qualifiers (from January 10, 2022) in each area: four places in the EU, two from Turkey and two from the CIS. Teams from MENA can participate in any of these qualifying games.
The teams can qualify for VCT Stage 2 via the VCT advertising tournament, in which the winners of the eight VRLs in Stage 1 will compete against the two lowest VCT teams with two VCT seats.
Valorant Game Changers EMEA Women's Tournaments in 2022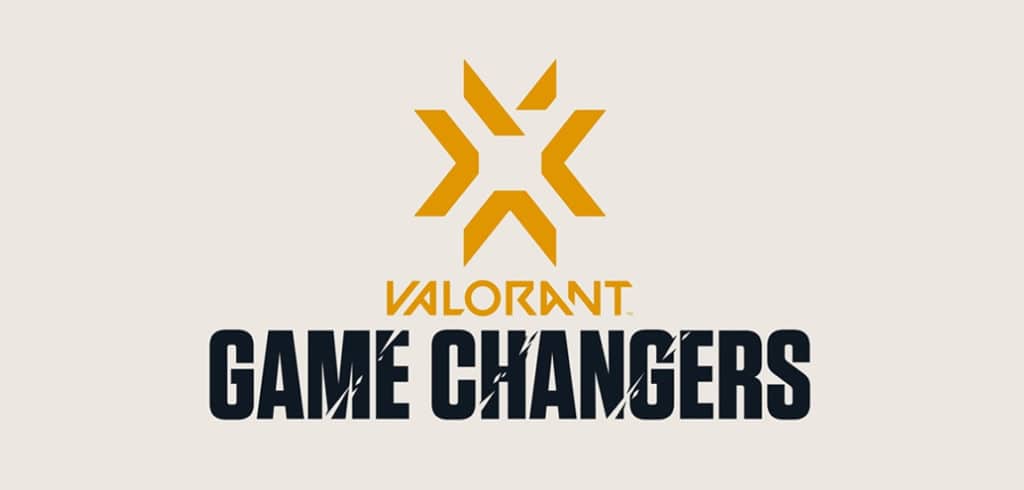 The Valorant Game Changers initiative for women players was announced earlier this year and resulted in the British organization Tenstar Nova becoming VCT Game Changers EMEA Champions in a row.
Riot is now planning three VCT Game Changers EMEA series in 2022, starting in January and the other two scheduled to take place in May and September. Teams that succeed in these events will qualify for a seat in the global Game Changers event scheduled for November.
Riot is also introducing a Game Changers EMEA Academy, where new teams and friends can compete in one safe place in up to six tournaments a year.
Vera Wienken, Senior Brand Manager and VCT Game Changers Lead for EMEA, said, "Game Changers was founded earlier this year to provide opportunities and opportunities for women in our community due to the lack of support for women to become professionals.
"This is your time, this is your platform. Use Game Changers to build your own brand, make claims, and share your successes because the world is listening. Bring the fire. "
Upcomer's George Geddes asked at the press conference why the EMEA Game Changers do not include marginalized genders when it does in North America.
Vera said this had to do with a different verification process in EMEA to protect player privacy in a variety of countries, but Riot will continue to monitor and adjust that process in the future.
Evaluation of Regional Circuits (PRCs)
VRCs will be a series of new competitions for Valorant talent at the base of all skill levels.
Players collect Circuit Points for their team by participating in individual tournaments throughout the season. At the end of the season, the teams with the most points will fight for the championship round.
Over the next year, players will see these Regional Circuits appear across EMEA, with Riot hoping that over time, players across EMEA will have a PRC to compete in.
Jon Tilbury, Competitive Experience Manager for EMEA at Riot Games, said: "VRCs are designed as an inclusive and accessible way for players to enter organized competition at the local level, regardless of their skills or ambitions.
"We can't wait for these regional circles to start and help forge the next generation of talent."
The future of Valorant esports in 2023 and beyond – could we see franchise leagues?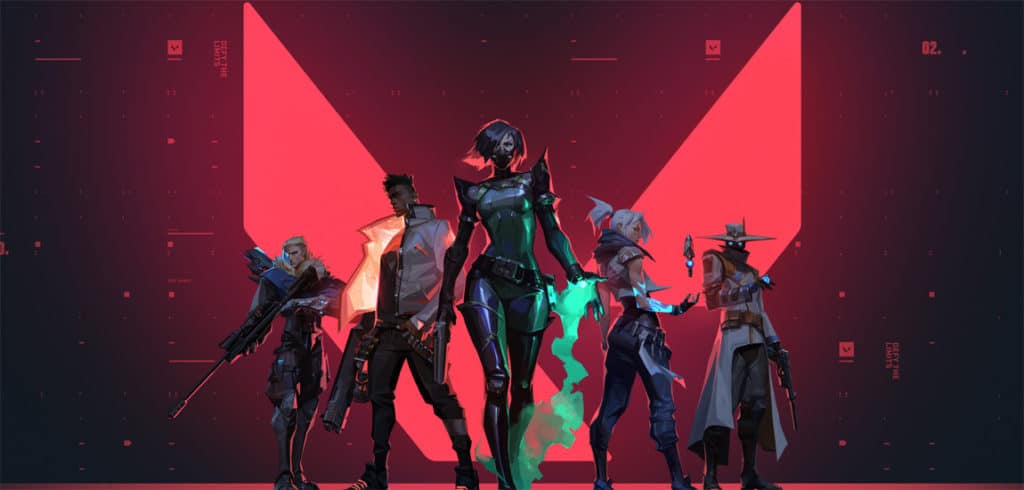 Daniel Ringland, head of Valorant eSports for EMEA, said Riot is also thinking about 2023 and beyond for Valorant eSports. He said that franchising – like the system we have in the League of Legends LEC – is "possible" in Valorant esports too.
Daniel said, "The planning and thinking about 2023 and beyond has started well and right. We want to make sure that we sit back, take our time and […] if you look at the many different options.
"Of course, Riot learned a lot in League of Legends, but we don't necessarily want to go that route. 2023 is still a work in progress and we'll share more over time.
"[Franchising] is possible. Let's put everything on the table and see what is best for our sport in the future. "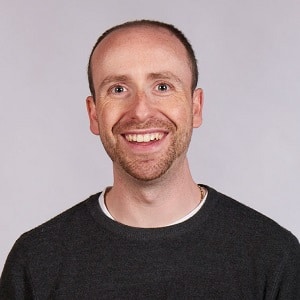 Dom is an award-winning writer who graduated from Bournemouth University in 2007 with a 2: 1 degree in multi-media journalism.
A longtime gamer who first picked up the NES controller in the late 1980s, he has written for a number of publications including GamesTM, Nintendo Official Magazine, industry publication MCV, Riot Games and others. He worked as Head of Content for the British Esports Association until February 2021 before returning full-time to Esports News UK and as an Esports consultant helping brands and companies better understand the industry.