SwiftSkill, a new digital platform founded in the UK that enables aspiring esports professionals to track and improve their performance, has raised a £150,000 pre-seed round from Jenson Funding Partners.
The funding will allow the company to expand its team and offer its service to additional eSports game titles to help gamers develop their skills to become professional eSports players.
SwiftSkill works by providing a digital analysis tool that gives players insight into their performance. The platform analyzes data from games and provides insights, heatmaps and a breakdown of their performance.
Players can then identify trends and skills that will be successful in future games. Valorant is the first title to be available through SwiftSkill, but the funding will also be used to expand its service to other established esports titles, including CSGO.
SwiftSkill was founded by Cranfield University's Anil Kumar Peri and Lancaster University's Shankha Subhra Dutta after the pair realized the lack of advice for aspiring esports players.
Peri and Dutta have strong ties to the esports sector in India, where they first met at the Birla Institute of Technology, and realized that gamers from different regions might not have the same opportunities to enter esports .
So they founded SwiftSkill, which aims to reach millions of aspiring esports professionals around the world with its platform.
According to a press release, "Current services that offer esports analysis can often be too narrow, focusing on a specific segment or element of player performance and offering general advice to players. With SwiftSkill, Peri and Dutta aim to not only provide a comprehensive tool to help esports professionals grow, but to help players train themselves to become better players."
Anil Kumar, SwiftSkill co-founder, said: "Every gamer plays differently and there can be no one-size-fits-all training for those who want to become esports pros. At SwiftSkill, we give aspiring professional gamers the insights they need to play better.
"With esports having the potential to generate 238 full-time equivalent (FTE) jobs and £12million in gross value added (GVA) for the UK economy alone, providing more opportunities for gamers to compete at a professional level will drive the sector strengthen.
"Valorant is just the beginning for us, and we're committed to expanding our service to other popular esports titles and other genres. Funding Jenson will provide the team and skills needed to address the unique metrics each esports title offers and allow us to service the esports champions of tomorrow."
Jenson Funding Partners CIO Jeffrey Faustin added: "The gaming sector has grown steadily in recent years and the pandemic has escalated lucrative investment opportunities in the industry. Esports represents a huge opportunity and innovative companies like SwiftSkill are fueling the growth of the industry.
"SwiftSkill offers aspiring players the opportunity to go pro and hone their skills in the same way traditional athletes do."
There are other services on the market including 3D Aim Trainer, Guild Esports Academy, London-based eBlitz, which hopes to reduce in-game toxicity with its matchmaking service, UK-based matchmaking service Teams. gg and more.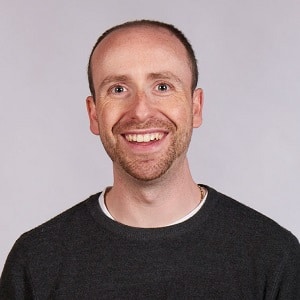 Dom is an award-winning writer who graduated from Bournemouth University in 2007 with a 2-1 degree in multimedia journalism.
A longtime gamer who first encountered the NES controller in the late '80s, he has written for a number of publications including GamesTM, Nintendo Official Magazine, industry publication MCV, and Riot Games, among others. He worked as Head of Content for the British Esports Association until February 2021 when he returned to work full time at Esports News UK and as an Esports Advisor to help brands and businesses better understand the industry.