UK Red Bull Solo Q 1v1 League of Legends Final winner Enes 'AKEN' Akguel spoke to Esports News UK about his unfortunate absence from the World Finals this weekend.
AKEN says he qualified for the world finals after winning the Red Bull Gaming Sphere in London, where Red Bull announced to him and the press. However, due to the changing situation due to Covid, a format change was made a few weeks before the world finals and AKEN was asked to participate in another qualifying tournament, online and off-stream.
Organizer Freaks 4U had to change over at short notice because not so many players from different national qualifications could take part in the BMW Welt in Munich. It was decided to have an additional regional playoff round and include the British winner as well as players from other countries who were to be invited directly.
This meant that several winners of European tournaments had to fight for their previously secured place in the finals. AKEN narrowly lost the semifinals in the fifth game and lost his place in the world finals.
"I was really disappointed to be honest," AKEN told Esports News UK. "Because I've already prepared for the world final, which is a completely different format and meta due to the Howling Abyss card, but Red Bull said 'Hey, sorry, because of Corona you don't get a direct place anymore and you have it' another tournament to play".
"All in all, I was really very disappointed with the way they organized and communicated everything after the UK Final in London, considering that this was a really nice experience. Unfortunately, things went downhill after that, and what they were doing was questionable. The world final in Munich meant a lot to me – I grew up there and that's where the roots of my eSport journey developed. And in the end it looks like the world finals have just been taken away.
"Red Bull SoloQ is still a great concept and while I mentioned a lot of things that went wrong, I really enjoyed everything up to London."
AKEN also said there were communication issues as details of the added tournament were not sent to players in a timely manner. According to AKEN, the organizers wanted to provide details of the play-in a week before the start date, but they arrived 24 hours before the start of the games.
"If I had been given the details in good time, I could have prepared better and a lot more, which in my opinion should have qualified me," added AKEN. "Not a single deadline they gave us was true – they kept delaying the details, even to the point where I volunteered to help the admins organize the tournament.
"Because I researched my opponents, I knew who would qualify for the world finals. And when I asked about the bracket and when it would finally be released, they didn't know which players would be participating [in the new off-stream tournament]. "
AKEN said he finally spoke to the Challengermode admin who edited the tournament brackets for the new tournament and gave them information so that the admin could reach the right players and create the brackets quickly. He also tried to get a justification from Freaks 4U but said he got no response.
The British closing brackets were apparently on Toornament's platform.
Esports News UK reached out to Red Bull, Freaks 4U and Challengermode to find out more about the situation. We'll update this article if we get another official comment.
The Red Bull Solo Q World Final takes place this weekend with British casters Medic and Caedrel on board.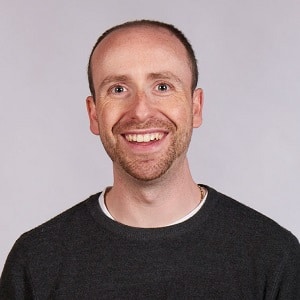 Dom is an award-winning writer who graduated from Bournemouth University in 2007 with a 2: 1 degree in multi-media journalism.
A longtime gamer who first picked up the NES controller in the late 1980s, he has written for a number of publications including GamesTM, Nintendo Official Magazine, industry publication MCV, Riot Games and others. He worked as Head of Content for the British Esports Association until February 2021 before returning to Esports News UK full-time as an esports consultant helping brands and companies better understand the industry.