Staffordshire University won the first UK University Hearthstone League today when the live final was played at the University of Warwick's esports center.
Staffs students Carnage and Paradox, who is also a UK Hearthstone player for Vexed, defeated Harry Boyce and Eamon Lear of Warwick Ultrasaurs 3-1 in the final.
The prizes for the three best teams included hoodies and shirts of their choice from the official Hearthstone merch shop, HyperX gaming mice and mouse mats, and an official Hearthstone vacuum flask. These prizes were made possible by the league's sponsors, HyperX and BowenBros LTD.
When asked what they'll fill their winning Hearthstone bottle with, Paradox said blackcurrant, "since it's the best drink you can buy at Tesco for just a pound," and Carnage said water to keep the flow kid-friendly .
The league was put together by Warwick students and alumni after tournament organizer NSE discontinued its regular Hearthstone leagues and cups earlier this year.
Joe Perrin, UKUHL founder and Card Games lead for Warwick Esports, said he thought Hearthstone University was too important and had developed the skills of too many students across the country to let it go.
"So I had a chat with some friends, including Warwick alumni and semi-pro Hearthstone player William 'Judgment' Thomas, and we agreed we wanted to start a Hearthstone league," said Joe. "It was quite difficult to start an entire National League from scratch, but luckily we had a lot of help along the way through our collaboration with NSE and the integral support of Warwick Esports, university staff and the Esports Center."
As an NSE affiliate league, the first iteration of the league, consisting of a weekend cup, with qualifications on Saturday 27th November and then live finals for the eight best teams today (Saturday 4th November).
The league's format is inspired by the NSE's previous Hearthstone league, where teams of two to three players from each university compete against each other for a chance at the prize pool. This first venture involved 15 teams made up of 33 players from 12 different universities.
Jack Fenton, the University of Warwick's esports director, said he was overwhelmed by the passion and dedication the group of volunteer students showed in making this event possible.
"I am overjoyed that all 17 finalists were able to attend in person and it was also a great day for the center. It was a great way to control a national final and I can't wait to see what the students and society do next, "said Jack.
"That is exactly what I had in mind when we started building the facility, and I am delighted that the students are putting their know-how into practice and have such a great portfolio for themselves and great experiences for them many others build up. "
Solomon 'Ainsley' Clarke, a student who played for one of Cambridge's teams, had mixed feelings when he discovered university esports.
"I was excited when I found out about Hearthstone inter-university and then of course very disappointed when the official league was canceled," said Solomon. "But the disappointment didn't last long – the speed and efficiency with which the league was organized and started was impressive.
"The first round of the tournament went smoothly and was managed flawlessly by the admins. Unfortunately, I wasn't able to take part in the finals, but it's very exciting to see how personal esports events are run and it's a great indicator of the health and popularity of college esports. "
Warwick Esports is the official esports society and home of all gaming related topics at the University of Warwick in the UK. They pitch hundreds of players across multiple games and genres every year. Warwick has a dominant history on the university scene, being the UK Esports University of the Year winners in a row.
Warwick has told Esports News UK that the new Hearthstone league will return in 2022 after positive feedback from participants.
The final and all accompanying events of the day were streamed today on twitch.tv/warwickesports.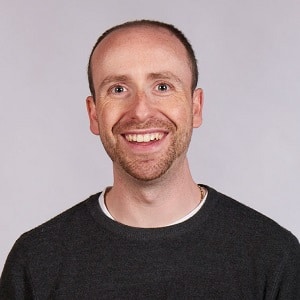 Dom is an award-winning writer who graduated from Bournemouth University in 2007 with a 2: 1 degree in multi-media journalism.
A longtime gamer who first picked up the NES controller in the late 1980s, he has written for a number of publications including GamesTM, Nintendo Official Magazine, industry publication MCV, Riot Games and others. He worked as Head of Content for the British Esports Association until February 2021 before returning to Esports News UK full-time as an esports consultant helping brands and companies better understand the industry.