Scottish Valorant player Zander 'Avexic' Fraser has been fired from his esports organization after being accused of sexual assault and grooming a minor.
The 18-year-old was IGL (In-Game Leader) for Scottish organization Skelp, which released a statement on the matter this morning.
"Avexic no longer represents Skelp in any way," said Skelp in this Twitlonger post. "We stand for being an open, welcoming and safe organization and will continue to do so in the future.
"For anyone affected by a similar situation, we urge you to take advantage of these very helpful resources: the National Domestic Violence Hotline, women help and refuge.
"We will not comment further on the situation while we examine it from a legal perspective."
Esports News UK understands Police Scotland are now conducting an investigation into the matter.
Early today, Twitter user bebaberry_ posted a twitlonger Details of their alleged experiences with Avexic [content warning – sexual assault, grooming, rape].
She said she first started dating Avexic when she was 15, that he asked for nude and underage pictures of her, and that he seemed "to be into rape games and age games."
"When we first met, he made me touch him and do things to him multiple times," Bebaberry said. "I wasn't ready at all and pointed it out to him and said no every time. This continued every time we met, he forced me to do things then texted me apologies and manipulated me into dropping it.
"He has continued to sexually assault me, most recently in November. I told him he was hurting me and I asked him to stop *pe to him.
"Recently I've been thinking about the relationship and after everything I've been through I've decided to leave him and break up with him. My main goal is to prevent something like this from happening again. I know how people react to these things, but I don't think negative comments from either side will do any good."
Bebaberry also said Avexic allegedly dated a 13-year-old girl when he was around 16/17. When Avexic was confronted about the girl being a minor, he reportedly said in the screenshots, "I'm not like that anymore."
Avexic has since deleted his Twitter profile.
Avexic had competed in a number of Valorant eSports tournaments including the College Development Network Esports Scottish Cup 2021 which he won with North East Scotland College. He has also competed in VCT open qualifiers and the Valorant UK and Ireland Skirmish that took place last year.
Last month, Riot Games announced Valorant Regional Leagues (VRLs) and Circuits for EMEA in 2022, including a league in the UK, Ireland and Scandinavia operated by Promod Esports.
Avexic was set to play in VRL and VCT this year with Skelp in what the organization described as "Scotland's best Valorant team".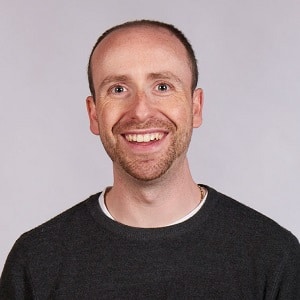 Dom is an award-winning writer who graduated from Bournemouth University in 2007 with a 2-1 degree in multimedia journalism.
A longtime gamer who first encountered the NES controller in the late '80s, he has written for a number of publications including GamesTM, Nintendo Official Magazine, industry publication MCV, and Riot Games, among others. He worked as Head of Content for the British Esports Association until February 2021 when he returned to work full time at Esports News UK and as an Esports Advisor to help brands and businesses better understand the industry.