Riot Games hit toxic Valorant players with 40,000 bans and 400,000 chat restrictions (or mutes) in January 2022.
The publisher also outlined plans for 'harsher punishments' and talked about its hopes to roll out real-time text moderation in the game, beyond automatic text detection, in response to toxic player behavior.
Mutes are automatically made when a player types something in chat that Riot detects as abusive, or when enough reports have accumulated over time, from different players in different games, giving Riot data to better understand when a player is abusing comms in text or voice.
Bans are made on accounts that commit 'numerous, repeated instances of toxic communication'. The bans can range from a few days (for smaller violations by relatively new offenders), to year-long (for chronic offenders). Riot says permanent bans are reserved for behavior that is 'especially egregious and/or repeated'.
On the 40,000 bans and 400,000 chat restrictions made in January, Brian Chang and Sara Dadafshar from Valorant's social and player dynamics team said in an Update on the Valorant website: "These numbers are indicators of behaviors that we caught and punished, but not necessarily an indication that toxicity in Valorant has gone down as a result.
"In fact, when we surveyed players, we noticed that the frequency with which players encounter harassment in our game hasn't meaningfully gone down. Long story short, we know that the work we've done up to now is, at best, foundational, and there's a ton more to build on top of it in 2022 and beyond."
While Riot is continuing to encourage players to report toxic behavior, give feedback to Riot and to use an in-game muted words list that allows players to manually filter out words and phrases they don't want to see, it also outlined plans to further clamp down on toxic behavior.
Riot promised 'generally harsher and quicker punishments' going forwards, improvements to existing voice moderation (with updates expected in the middle of 2022) and 'more immediate, real-time text moderation'.
"While we currently have automatic detection of 'zero tolerance' words when typed in chat, the resulting punishments don't occur until after a game has finished. We're looking into ways to administer punishments immediately after they happen," Brian and Sara added.
The news comes after a debate in the esports community around ESL's new CSGO women's circuit. Esports personality Montecristo recently made the point that developers need to do more to stamp out toxicity and harassment in games, some of which is gender-based and puts off women from wanting to climb the ladder and potentially pursue a pro gaming career.
Finally, Riot's Turkish team recently rolled out a local pilot program to try to better combat toxicity in the region.
Brian and Sara said: "The long and short of it is to create a reporting line with player support agents – who will oversee incoming reports strictly dedicated to player behavior – and take action based on established guidelines. Consider this very beta, but if it shows enough promise, a version of it could potentially spread to other regions."
Last year, Riot also updated its ToS to allow it to record and evaluate voice comms when a report for disruptive behavior is submitted. It plans to beta launch the system in North America/English-only later this year, before moving to a 'more global solution once we feel like we've got the tech in a good place to broaden those horizons'.
Several Valorant players have called out abusive behavior in-game, including prominent UK host Yinsu Collins (see some tweet examples here, here, here other here), streamer Karagii (see below) and others.
See more Valorant news on Esports News UK here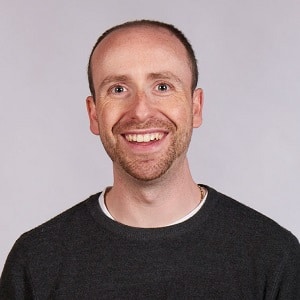 Dom is an award-winning writer who graduated from Bournemouth University with a 2:1 degree in Multi-Media Journalism in 2007.
As a long-time gamer having first picked up the NES controller in the late '80s, he has written for a range of publications including GamesTM, Nintendo Official Magazine, industry publication MCV as well as Riot Games and others. He worked as head of content for the British Esports Association up until February 2021, when he stepped back to work full-time on Esports News UK and as an esports consultant helping brands and businesses better understand the industry.