Nicolo Laurent, CEO of Riot Games, has published an article detailing the League of Legends publisher's five-year plan and vision for the future.
In it, he revealed that Riot's parent company, Tencent, is partially returning ownership to employees.
"Our shareholder Tencent agrees with our long-term strategy and is returning some ownership of the company to Riot employees." Nicolo Laurent said in the article about the next five years at Riot.
"In the future, Rioters will have the opportunity to co-own part of the company with Tencent and thus directly participate in the risks and rewards of ownership.
"We are aiming for the top of a high mountain and while nothing is guaranteed, we want to ensure that everyone who joins us on the climb can share in that potential success as we achieve what we hope to be."
Nicolo also described 2021 as an "incredible year" for both the games industry and Riot, speaking about the company's 180 million+ monthly players, 3,000+ employees, the success of the League of Legends Netflix show Arcane, Valorant's first year in esports and more .
He remained curious about certain projects, but said new games, Arcane Season 2 "and a bunch of surprises" would be coming in the next few years.
Nicolo spoke of five pillars of Riot: Games, Esports, Entertainment (like Arcane), Publishing (which "delivers a consistent player arc across all products" and Enterprise (which supports Riot as a whole and "makes it as easy as possible for players". ) .
He also noted Riot's increased focus on diversity and inclusivity, highlighting Riot Games' recent settlement of a $100 million gender discrimination lawsuit and employee nurturing and retention programs. An initiative called "Queue Dodge" allows any employee to leave Riot within the first six months of joining and receive a portion of their salary if they transfer to another company.
This new Queue Dodge gives Rioters looking to drop out the ability to do so conveniently, with no questions asked. Rioters who choose Queue Dodge will receive 25% of their base salary, with 3 months of COBRA benefits where applicable.
"As we prepare for the next phase of growth, we're opening Queue Dodge to all Rioters for a limited time, no matter how long they've been with us," said Nicolo. "We want every Rioter to feel energized, supported, and excited for the next phase of our ascension. Rioters who choose Queue Dodge will receive 25% of their base salary, with three months of COBRA benefits where applicable."
Nicolo also promised not to lose sight of what has made Riot successful so far.
"For everyone who reads [about Arcane and our other plans] and concerned that we may dilute the secret sauce and diversify our focus, let me assure you that is not the case. On the contrary: we focus on depth and not on breadth.
"Our focus audience will still be the same narrow audience that it was when Brandon and Marc dreamed this company back-to-back in their gaming chairs: dedicated gamers abandoned by developers left them to hunt for the next big thing . We would close the company sooner than ever before."
Last year, Riot Games responded to a lawsuit accusing Nicolo of harassment, and a third-party investigation found "no evidence of wrongdoing."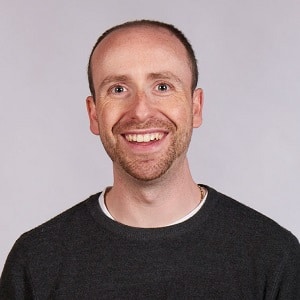 Dom is an award-winning writer who graduated from Bournemouth University in 2007 with a 2-1 degree in multimedia journalism.
A longtime gamer who first encountered the NES controller in the late '80s, he has written for a number of publications including GamesTM, Nintendo Official Magazine, industry publication MCV, and Riot Games, among others. He worked as Head of Content for the British Esports Association until February 2021 when he returned to work full time at Esports News UK and as an Esports Advisor to help brands and businesses better understand the industry.