news
video games
25 April 2022, 12:31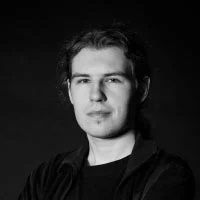 author: Christopher Mysiak
We've been waiting almost two months for Gran Turismo 7 to get new cars or tracks. It's a shame, though, that in patch 1.13, released today, Polyphony Digital didn't spoil the players. There are barely three new cars, and it's impossible to find anything "new" in the added track.
After almost two months since its release, we finally got some new content in Gran Turismo 7, in the form of three cars and an additional track.. These and other features are included in today's patch 1.13.
New cars in Gran Turismo 7
Here are the vehicles that have been added to the game today:
Subaru BRZ S '21
Subaru BRZ GT300 '21
Suzuki Cappuccino (EA11R) '91
The first of the models mentioned is a twin equivalent of the Toyota GR 86, which we have had in the game since the premiere (actually, we could enjoy it back in GT sports). The second one is a racing version of the first. The third car has joined the likes of Daihatsu Copen and Honda Beat as a representative of the so-called kei cars – Japanese "toyrides" that make up for their poor performance (their engine power does not exceed 65 hp) with pleasant appearance and quasi -sports driving qualities.
To put it briefly – not only is the number of new cars modest, but they themselves do not necessarily make your heart skip a beat (and in any case, they don't make me suddenly want to go back to the GT7 after a month's break).
New Track and Other Highlights
Unfortunately, I have to dampen your enthusiasm – assuming you felt any when you read about the new track. It is not a completely new facility, but just an an alternative, "24-hour" variant of the Spa-Francorchamps circuit, which has been available in the game since launch. It differs from the basic version with… slightly shifted pit stop. Really, you won't even see a single modified corner here. And I thought Polyphony Digital couldn't offer you anything more disappointing than having the traffic reversed on one of the existing tracks…
Alright, we're still left with the "other highlights". Patch 1.13 also introduced a number of minor changes. The full list can be found here – Below I have listed the more important points.
Three events have been added to the Spa-Francorchamps circuit: the European Sunday Cup 500, the Japanese Clubman Cup 550 and the World Touring Car 800.
"Adjustments have been made to the geometry calculation algorithm for the suspension" – which means rear-wheel-drive cars should have better traction and react less violently to center-of-gravity shifts. Similar adjustments have also been made to braking, acceleration, and steering (using the controller's analog knob).
Two new sceneries have been added to the photo mode (Scapes). Both are located in Japan; one in Tokyo, and the other in the village of Ainokura.
In selected events in Sport mode, it is now possible to start in a rental car. In addition, the game provides more pre-race information.
At used and legendary car dealers, markings have been added for models newly added to the line-up. For example, you will see them on the Suzuki Cappuccino, which will be available for purchase starting tomorrow.
Added sound configuration options during the race.
When switching cars in the garage, we can hear the sound of the engine being fired up, just like in GT sports (I missed this feature).
As for what the game lacks the most, which is a variety of competitions in which we could use the widest possible range of vehicles – patch 1.13 changed very little. Maybe we will see more attractions of this type (finally) in May? I hope that next month we will also see the promised option to sell owned vehicles.
Gran Turismo 7 Review – Sleeping Beauty
Subaru BRZ GT300 – at least we are getting an authentic race car, and not just another imaginary car from the likes of Polyphony Digital's Gr. 3 or size 4.