Messages
Video games
January 05, 2022, 2:33 pm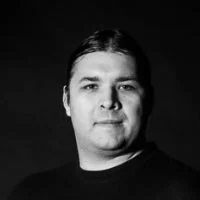 Author: Mateusz Pytlik
Xbox-inspired nail polishes are set to hit the market next month. Purchase unlocks cosmetic items in Forza Horizon 5 and Halo Infinite.
IN A NUTSHELL:
In February, OPI nail polishes inspired by the Xbox brand will be launched.
When you buy them in selected stores, cosmetic items will be unlocked in Forza Horizon 5 and Halo infinite;
There will also be a competition to win special color versions of Xbox controllers;
As you may have heard, the developers of League of Legends recently entered into a collaboration with a cosmetics manufacturer. Microsoft decided to follow in Riot Games' footsteps by Organization of a special offer together with OPI, the largest company specializing in the manufacture of nail polishes.
In February, after purchasing OPI products at selected retailers, players will receive new content to unlock in Halo infinite and Forza Horizon 5. Specifically, these are cosmetic items in colors that match the color of the nail polish we have bought.
The OPI nail polishes included in the offer have names that relate to the games and are color-coordinated. For example, the nail polish "Achievement Unlocked" has a mottled color and "You Had Me At Halo" is a so-called galactic blue.
Buyers of OPI products will also take part in a competition to win a special Xbox controller in one of five colors.
The color line associated with Microsoft games will go on sale on February 1st of this year. Stores and websites such as OPI.com, Amazon, CVS, Target, Beauty Brands, Chatters, Dillard's, Hudson's Bay, Regis, Sally Beauty and Amazon Beauty will take part in the promotion. So far, the offer has only been confirmed for the USA. We do not know whether residents of other countries can also benefit from it.
Forza Horizon 5 debuted on November 9th last year. In return Halo infinite was released on December 8th, 2021, after several weeks of Early Access including the free multiplayer module. Both games are available on PC, Xbox One, and Xbox Series X / S, and as a Game Pass subscription (on both PC and consoles).