At the beginning of the year, the Riot Games skins team for League of Legends allowed for the fans to vote again. This time though, it was to bring back an older skin line. One that had essentially been forgotten about and one that they felt could have some big changes. The one that won was the Gothic skin line. Now though, the League of Legends Skin team decided to change things and have them be the Fright Night skins. Here is what was shown so far.
[Related: Next Darkin Champion Teased]
---
Here is a look at the new champion skins below.
Fright Night Annie
Fright Night Draven
Fright Night Renata Glasc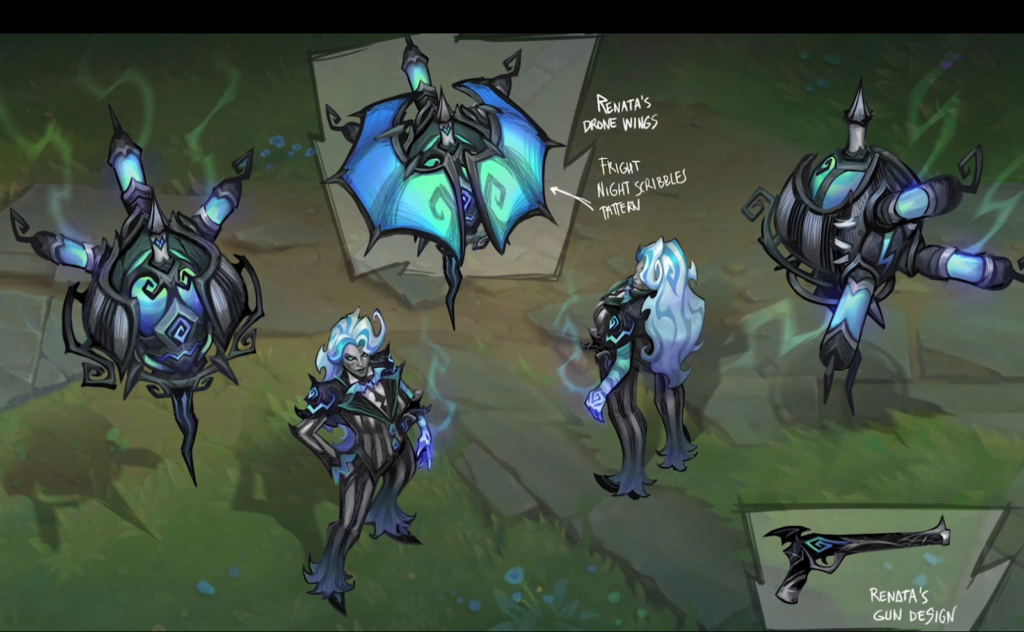 Fright Night Trundle
Fright Night Urgot
They are certainly hitting on some very popular halloween movies. The Renata and Urgot looks very much like something from the Disney Movie, "The Nightmare Christmas". While Trundle looks like a werewolf, Draven like Jason and Annie like a combo of "The Nightmare Christmas" and Wednesday from "The Adams Family".
Please note that these are mainly concept art and not confirmed to be the skins for the new line.
That being said, if they do release skins like these, they will likely be very popular. Not only is the horror genre very popular, but the movies they are referring to are as well. It would be a very unique skin line.
With this, it is believed that these skins will be coming out sometime around Halloweed, or the end of October. Make sure to keep checking back for more news and updates on these skins as the date for their release is coming soon.
---
stay connected
You can find more pieces like "League of Legends Fright Night Skins" and you can 'Like' The Game House on Facebook and 'Follow' us on Twitter for more sports and esports articles from other great TGH writers along with Robert!
"From Our House to Yours"