This League of Legends Worlds 2022 coverage is brought to you by EsportsBet.IO, the official betting partner of Dot Esports. Visit EsportsBet.IO for the best betting odds and in-depth match analytics.
Now the play-in stage is over, the 2022 League of Legends World Championship action will continue with the group stage starting on Oct. 7. This phase will feature four different groups, with the top two moving on to the knockout bracket.
Fans already have an idea of ​​how all the other groups stack up, and Group D will be the last one to round everything off. The home heroes 100 Thieves will be facing three Eastern teams this year: Royal Never Give Up (LPL fourth seed) , Gen.G (LCK first seed), and CTBC Flying Oyster (PCS first seed).
While they don't have to beat all of them, 100T will still have to perform better than two of them to advance. Does the team have the potential of fighting for a top-two finish? Here's our preview of Worlds 2022 Group D.
Gen.G — The LCK Superteam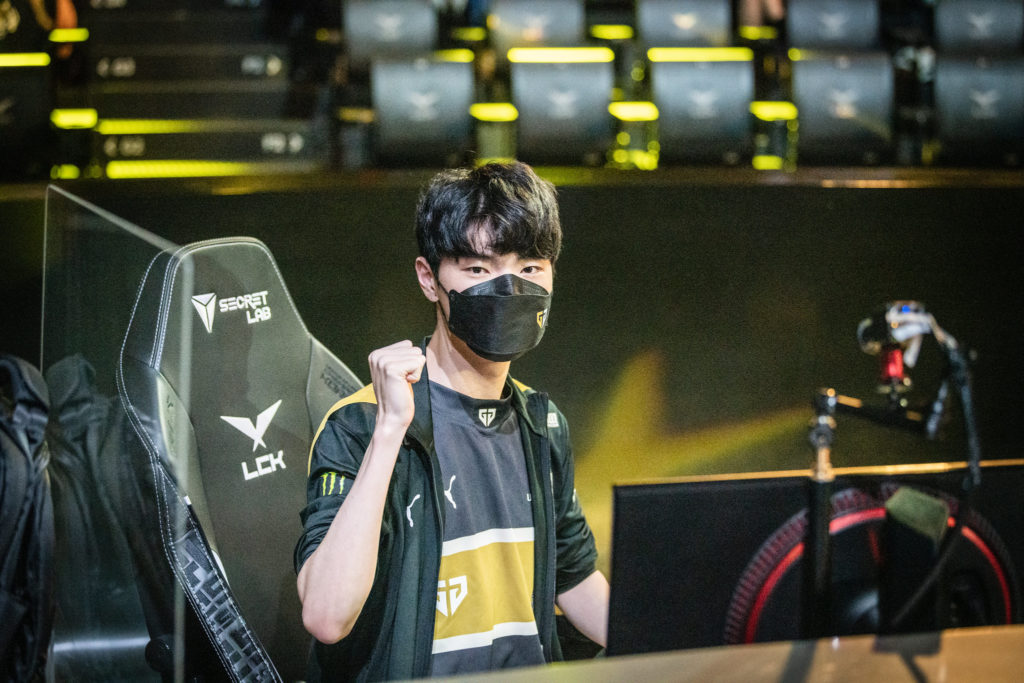 The Korean first seed Gen.G are the favorites to get out of Group D. The LCK Summer Champions went 17-1 during the Summer Split and only lost one game in the Summer Playoffs.
Led by their two carries Ruler and Chovy, Gen.G has put together one of the most formidable rosters in recent history.
Peanut reached his best form ever, even better than when he was playing on SKT, with great proactivity and smart ganks; Doran has had steady improvements and despite being a weakside player, he averages positive gold and exp differential at 15 minutes, according to league statsites Games of Legends; Support Lehends is known for his wide champion pool, having played 13 different champions, including his iconic Singed, on Summoner's Rift.
Gen.G's main concern should be finding the best playstyle for the Worlds meta since bot lane might not be as impactful as it was before. As a result, the shift of power from the bot lane has caused the jungle and mid lane synergy to become even more crucial for success: Peanut and Chovy's performances will be the key to Gen.G's run.
RNG — Tougher than expected
Royal Never Give Up had to fight their way to the group stage after being seeded into play-ins. While it was expected to be an easy run, play-ins proved to be a lot more tricky.
The LPL's fourth seed surprisingly lost their opening game against DRX, which essentially meant they would lose direct access to the group stage.
As a result, the Chinese team ended second in their group and were forced to play an additional series against the LJL's DetonatioN FocusMe, who made the impressive feat of also taking one game from RNG when many expected it to be a clean sweep.