Two students from Queen Mary's College (QMC) in Basingstoke have recreated the institution's esports facility in Minecraft with impressive accuracy.
QMC first opened its £ 300,000 esports facility in May 2021, which includes 52 game systems, an editing and streaming room, a mini-cafe, and even a yoga room.
There the Esports BTEC qualification is taught by Pearson UK and the British Esports Association and the QM Samurai student teams take part in the British Esports Student Championships from there. It also hosts kids' parties and esports boot camps.
Now the facility has been recreated in the virtual world thanks to two STEM students: 17-year-old Emily and 18-year-old James.
You can see the QMC esports arena in Minecraft in this video:
James and Emily said in a joint statement to Esports News UK: "We decided to enter this contest after seeing an announcement on Twitter and considering the opportunity to challenge our building skills within the game as a fun and enjoyable challenge to develop.
"It allowed us to step out of our comfort zone and build real-life replicas instead of our traditional building style that only exists in the game. The fine details that were crucial were also fun and fun as the construction slowly began to take shape over the Christmas holidays. "
The students said that QMCentaurs, the Minecraft team within QMSamurai, also used the Minecraft College League with Coventry College and Cambridge Regional College.
The Minecraft Collegiate League is a base project that aims to bring Minecraft to eSports in the UK. Each college will build their own "home arena" in which to battle in a number of PVP game modes made popular by Minecraft.
"Minecraft is a very popular and versatile game that has a bright future," added James and Emily. "It allows all groups of players to participate in esports because not only do you have the players fighting to win, but you also have the build teams who create the maps for the games the games are going to take place on. This combination will create a new future for Minecraft in eSports – and one that has led us to build the eSports arena in Minecraft. "
James Fraser-Murison, Director of Learning at QMC and National Trainer for BTEC eSports at Pearson UK, told Esports News UK that the virtual version of QMC facilities could be open to the public in the future and host virtual open evenings.
James said, "The kids were really happy to be involved in doing something they enjoy and it's great to connect Microsoft with education and sports."
QMC is also in the process of expanding the top floor of its facility, with further announcements coming soon.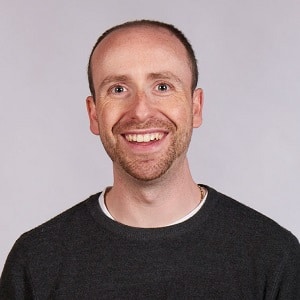 Dom is an award-winning writer who graduated from Bournemouth University in 2007 with a 2: 1 degree in multi-media journalism.
A longtime gamer who first picked up the NES controller in the late 1980s, he has written for a number of publications including GamesTM, Nintendo Official Magazine, industry publication MCV, Riot Games and others. He worked as Head of Content for the British Esports Association until February 2021 before returning to Esports News UK full-time as an esports consultant helping brands and companies better understand the industry.