William 'mezii' Merriman is one of few UK CSGO pros playing at the top level, and one of three on Fnatic's current CSGO roster along with smooya and Alex.
Often overlooked for the more public persona of smooya and others, mezii is a solid player and comes across smart, calm and grounded. To get to know him better, we enlisted British esports personality and host, James Banks, to speak to him in this in-depth interview powered by MSI broadcast live on Twitch.
Mezii has taken a slightly different approach to emerging from the UK CSGO scene to going pro and playing on the global stage.
"I got into Counter-Strike: Source because my dad used to play, and I was about nine or ten and I'd just play on Surf servers and stuff like that," he told James Banks. "Then I started playing CSGO in 2014, but I really wanted to keep playing Source!
"I made friends through community play and matchmaking. I had a good experience in the UK scene, I was able to make a lot of friends and luckily for me, I'm not what people would expect a typical UK CSGO player to be – with an ego and everything! So I grinded through with friends for a while, rather than being someone who would be in and out of teams, and want to change roster after one bad LAN."
Mezii also spoke about his time with UK orgs like Vexed and Endpoint and London Esports, and said those experiences "helped a lot".
"At that point [with Vexed] I was still at university, so after my degree I was just seeing where it could go," he added. "Then with Team GamerLegion I thought, okay, this could go somewhere. During my time with Endpoint it was felt like I was having the best time in my career, in terms of individual skill. It was great to see Fnatic have me on their list – my chance came up and it gave me extra motivation."
On the failed Cloud9 CSGO project with HenryG, he said there were high expectations, but not so much individually for him.
"They didn't expect me to drop 30 every game, so even though there was pressure with the team, the expectations for me weren't super high. But I know I could've done a lot better with that project," Mezii continued. "The experience gained from tier 1 CS was valuable. It wasn't great losing a lot of games, but you learn a lot from losing."
Mezii on why 'UK CSGO is kind of dead'
"Now, UK CSGO is kind of dead," Mezii said. "There's UK org Endpoint, who I played for, but there isn't a pool of players you can choose from in the UK at the moment. I think this is mainly due to motivational factors, and (James Banks says "most of our players went to that other game we don't want to talk about!") that is also true as well! That's why my UK team at GamerLegion broke up – they went to Valorant.
"It's not like there's two or three tier-1 teams in the UK that young players can look up to. There's endpoint but… that feels like it should be enough motivation, but I think people don't see the success you can have from getting into a big team. Especially in the UK, I think it's still a bit behind. With younger players in other countries, it might be more integrated into their schools or they're given more time to play CS, and I think that's not the case in the UK at the moment.
"Maybe UK CS players focus more on jobs and don't see [playing esports] as a career. You've got to put the time in and it won't always go so well, you have to make sure your motivation is still high and you work at it. UK CS players like the idea of ​​being professional but maybe not the amount of work you need to put in to get there.
"In the UK, esports isn't huge, when you're at school it's all about football or other sports, none of your friends are just playing games. If you're from Denmark or Sweden, a lot more are playing and the parents are used to them playing."
On earlier Counter-Strike, Mezii said he used to watch the older players from the UK, and still does from time to time.
"I used to watch CGS and the Birmingham Salvo team with players like RattlesnK, and I watched HenryG and so on. I'll sometimes watch the old matches on YouTube, it's fun," he said.
Fnatic Mezii: Factfile and playerstats
Name: William 'Mezii' Merriman
Game: CSGO
Age: 23
Favorite map: Nuke
Preferred screen resolution: (4:3 stretched)
Mouse DPI setting: Was 400, recently moved to 800 – depends on the situation
Mechanics: 79
Reflexes: 70
Location: 91
Aggression: 77
Communication: 88 (but teammate Alex said rated this 97!)
Mental fortitude: 95
Interview credits
That concludes our four special live UK esports interviews powered by MSI. Check out the others – interviews with RelatingWave, Alphari and Ruby Dawn here.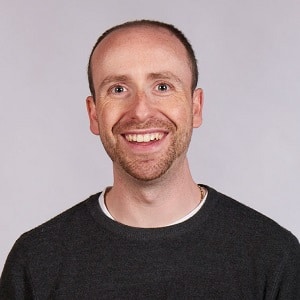 Dom is an award-winning writer who graduated from Bournemouth University with a 2:1 degree in Multi-Media Journalism in 2007.
As a long-time gamer having first picked up the NES controller in the late '80s, he has written for a range of publications including GamesTM, Nintendo Official Magazine, industry publication MCV as well as Riot Games and others. He worked as head of content for the British Esports Association up until February 2021, when he stepped back to work full-time on Esports News UK and as an esports consultant helping brands and businesses better understand the industry.