news
video games
27 January 2022, 15:27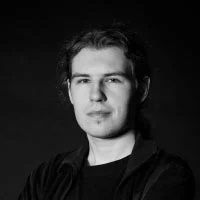 author: Christopher Mysiak
Playground Games began to reveal the highlights coming to Forza Horizon 5 in February, along with Series 4. Next month, the game will be dominated by Chinese cars, including the 82HP Wuling Hongguang S minivan. Fortunately, the rest of the new vehicles looks (at least a little) more interesting.
FORZA HORIZON 5 – SERIES 4 IN A NUTSHELL:
Four free cars: Wuling Hongguang S, MG 3, NIO EP9, Porsche 911 GT3 RS 4.0;
Four paid cars: MG XPower SV, Mazda 323 GT-R, Porsche 911 Sport Classic, VW Golf R;
Horizon World Cup competition;
New outfits and events.
Series 3 of Forza Horizon 5 is coming to a close, gamers become anxious to hear the announcement that will reveal what Playground Games has in store for Series 4, which will begin on February 3. The developer's surprize – with permission – was spoiled by youtuber AR12 Gaming, who revealed what attractions await us (via GTPlanet).
At the same time, Mike Brown, director of FH5, prepared a special video – published on IGN China (and posted above) – aimed at local gamers. We learn from it that Forza Horizon 5 has recorded such a spectacular debut among Chinese players that the developer decided to dedicate the next update to them, introducing the first Chinese cars. And there's nothing wrong with that – as long as you're passionate about the everyday cars that roam the streets in millions.
Playground Games is also preparing another node to Chinese gamers – from February 1 Forza Horizon 5 will offer Chinese dubbing.
How about Wuling Hongguang S (in the first picture)? Do you shudder with excitement at the thought of driving this 82 HP beast of a minivan around Mexico? I dont. But hey, it's a sales hit in China! The same goes for the compact MG 3 (screenshot below), equipped with a dizzying 105 HP engine. Someone might ask: "Wait a minute, isn't MG a British brand?" It was – in 2007 it became the property of the Chinese conglomerate SAIC, and is now the brand producing cars destined mainly for the local Chinese market.
MG 3
Playground Games wasting resources on such "rides| is all the more disappointing – at least to me – as it completely misses the official wishlist from the forza forums. Every day, players post dozens of suggestions of really interesting machines that could be included in the game – and you won't find anything called Wuling Hongguang S among them (I know, because I'm a regular).
Happy two more vehicles from the upcoming update look more interesting. Series 4 will also bring a brand new electric hypercar NOK EP9 (pictured below), as well as – and this is where the Chinese influence ends – the Porsche 911 GT3 RS 4.0 from 2012. The latter represents another machine available in FH4 and many of the previous installations that was missing from FH5 on release.
NOK EP9.
All the aforementioned cars – except for the Porsche – are briefly shown in the video at the beginning of this post (from 0:35). It shows one more car which I haven't mentioned yet though. MG XPower SV (in the screenshot below). Placing it among Chinese cars is surprising, because this particular model was made before MG got acquired by SAIC. This is a sports car on 82 units of which were produced and whose questionable beauty is overshadowed by the impressive performance provided by the V8 engine pulled straight out of a Ford Mustang.
Unfortunately, you won't get this car for free – it has been reserved for buyers of the Car pass. In addition to this vehicle, DLC owners will also receive Mazda 323 GT-R (an iconic Japanese hot hatch from the 1990s), Porsche 911 Sport Classic from 2010 (reincarnation of the iconic Carrera RS; previously available in Forza Motorsport 3 other 4) and Volkswagen Golf R of 2019. The latter raises consternation, as the vintage indicates that it would be a 7th-gen model – and not the eagerly awaited 8th – while such a car is already in the game. Let's hope we're dealing with a mistake and it really is the new one.
MG XPower SV.
Of course, the attractions planned by Playground Games do not end with the cars. We can also count on costumes in the colors of different countries and new events. The highlight of Series 4 will be a competition called Horizon World Cup, in which players will represent different brands of cars, collecting points for them. More details will be revealed during the official broadcast, which will probably take place next Monday, on January 31. I also hope that the developer will release a patch before the end of the week with a large list of fixes – there is still a lot of bugs in the game.