news
Video games
December 07, 2021, 12:47 pm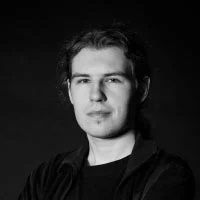 Author: Christopher Mysiak
Playground Games has revealed the highlights for Forza Horizon 5, which we'll be enjoying as part of Series 2 and 3 in December and January. 24 more cars (16 of which are free) and a multitude of activities in an evolving world await us.
IN A NUTSHELL:
Playground Games has revealed the highlights for the next two months in Forza Horizon 5 (Rows 2nd and 3rd);
Series 2. brings Christmas and winter activities and decorations, plus eight new cars (free);
Series 3. will also feature eight cars and a New Years theme;
Eight additional cars will be available to buyers of the Car pass (DLC).
This Thursday, December 9th. Forza Horizon 5 will see the start of series 2. – Another four seasons (weeks) of activities to unlock new content. The date has been known for a long time, but until yesterday we didn't know what Playground Games was preparing for us. That changed with the latest installment of Let's Go! (You can find his recording below). Interestingly, the developer also discussed the 3rd series right away, so that we got an insight into the events of not one but two months to come.
On the occasion of the stream we have learned the order and the conditions that we have to meet in order to unlock the new vehicles. Here is their chronological list, along with information on other attractions.
Series 2.
1939 Maserati 8CTF – the car will be available for 45 Festival Playlist points during the in-game summer period (December 9-16);
Lamborghini Aventador J 2012 – rewarded with a season championship in autumn (16-23 December);
2010 Ferrari 599 GTO – Winter (December 23-30), 25 points from the playlist;
2002 Ferrari 575M Maranello – Spring (December 30th to January 6th), Season Championship;
2012 Lamborghini Gallardo LP 570-4 Spyder Performante – Spring, 25 points;
1965 Peel Trident – Spring, 45 points;
Lamborghini Aventador SVJ 2018 – To unlock the car, you will need to collect up to 200 points over the course of the entire Series 2. (December 9th to January 6th);
1962 Peel P50 – the conditions for obtaining this machine remain hidden.
The theme of series 2. is winter and Christmas. For this time, the city of Mulege will host Horizon Wonderland, a shop where you can redeem Forzathon Points for gifts (read: cars) for yourself or your friends. It will be a Community challenge connected with it, which consists in giving gifts to one another. By sending cars as gifts, players will have a global balance sheet – everyone gets a Santa Claus outfit when it's half full and a "mysterious car" (the Peel P50?) Is added when it's full.
What's more the stadium will be transformed into an ice arena with festive decorations and even a hockey field (a treat for everyone who, like me, misses the great frozen Lake Derwent Forza Horizon 4). In addition, we have special Christmas outfits for the characters as well as gifts, snowmen and other seasonal elements in the area to overflow. With it all comes a new category of awards – "Evolving World" – Contains thirteen challenges so far.
DLC aside, Series 2 and 3 will just bring one brand new car that was previously unknown to Forza series fans – and you'll have to do a bit of browsing to get it.
Series 3.
2003 Toyota Celica SS-I – Summer (January 6-13), 45 points;
2013 Donkervoort D8 GTO – Autumn (January 13-20), 25 points;
2016 Toyota Land Cruiser Arctic Trucks AT37 – Fall, 45 points;
2007 Toyota Hilux Arctic Trucks AT38 – Winter (January 20-27), 45 points;
2015 Jaguar XKR-S GT – Spring (January 27 to February 3), 25 points;
1990 Vauxhall Lotus Carlton – Spring, 45 points;
2016 Zenvo TS1 – 120 points in the entire series;
1971 Ford Mustang Mach 1 – 200 points in the series.
Series 3 will focus on the New Year celebrations. The associated decorations (specific to different cultures) will mainly be seen in the city of Guanajuato, including glowing lanterns that appear at night to be run over. However, they are more important the new activities – several trailblazing competitions – and horns to unlock.
There are currently sixteen new car models – What about the other eight cars? These remain with the buyers of the Car pass and is provided at the price of one per week. The list includes:
2017 Ferrari J50 – Unlocks December 9th;
2019 Ferrari Monza SP2 – December 16;
1973 Lamborghini Espada 400 GT – December 23;
2020 Lamborghini Huracan Evo – December 30th;
1966 Jaguar XJ13 – January 6;
1993 Jaguar XJ220 TWR – Jan 13;
2018 Ferrari FXX-K Evo – January 20th;
2018 Audi TT RS – January 27th.
Of course, on the occasion of the broadcast, the developers didn't fail to reassure them that they are working hard to crack down on any bugs that plague the game (and there are still some, like the official perform of known problems).
Forza Horizon 5 Review – The King Becomes Emperor