Ruby 'valkyrjaRuby' Dawn is fully entrenched in the heart of UK Dota 2: she's COO of the Dota Valkyries which supports women in esports, and recently won a silver medal for Great Britain in the Global Esports Games 2021 Dota 2 Women's tournament in Singapore, with a team she co-captained.
Ruby is passionate about the community and has some big plans for UK Dota 2. To find out more, content creator Reinessa hosts this interview powered by MSIwhich you can watch in full above and read highlights from below.
Ruby has had quite the rapid journey in Dota 2 so far. Since she started playing in August 2018, she's reached a peak MMR of 4,350, has co-founded the Dota Valkyries and came close to winning the first Global Esports Games Dota 2 women's tournament.
She says that playing alongside her teammates Little Lucy, LilyLanaya, Soong45 and Bellemiku (who also captained the team, along with Ruby), is what made the experience so special out in Singapore.
"I've never wanted to be a pro player, but being in that team environment and having everyone work towards a common goal… even when we lost in that grand finals – and it was awful, some of us were crying, I was crying ! – but doing it together was an amazing experience," Ruby says. "I'd go back and lose again if I could!
"When we lost, everyone came away wanting to be so much better than they went into the tournament, suddenly. Even if you just went for the experience, when you have that taste of competitive play, it makes you want to improve at the game."
Ruby also took the time to thank the British Esports Association and its Women in Esports initiative, which helped organize the Great Britain teams taking part in the Global Esports Games.
"They did all the work, they put so much time, effort and money in," Ruby explains. "We had a lot of setbacks, some players couldn't go, we had restrictions with Covid going into Singapore… and I knew how hard they were working behind the scenes. It was also my first time leaving the UK and my first time on a plane, so it was quite a shock!"
UK Dota 2 and its future
Speaking of the UK Dota 2 scene and the talent within it, what are Ruby's thoughts on it? We've had ESL One Birmingham, we've had the ESL Prem Skirmish, and we have some top talent with the likes of TeaGuvnor, ODPixel, PyrionFlax and more.
"Our talent pool is the strongest aspect of UK Dota 2," Ruby says. "Right now, we have a pretty thriving university scene, NSE run a year-long league with three seasons and have about 40 to 50 teams from universities.
"We also have four or five in-house leagues running independently from each other, with a majority UK participation. So there are so many players that really want to have that competitive experience and place for competitive play.
"Then we have representation in the pro scene for Dota, we have [Into the Breach UK players] Adzantick and Tanner, really talented players at the top level. But everyone is spread out, so what we don't have is a unified scene – which is what I'm trying to build as we look ahead to the future."
Plans for Dota Valkyries
Dota Valkyries was set up to support women in the Dota 2 pro scene, and has come a long way in a relatively short space of time, with the help of its volunteers and other senior management like Catfish and Sparks.
Ruby goes into more detail and talks about future goals: "The initial goal for Dota Valkyries was to get women into the pro scene, but when we saw how many barriers there were, problems to solve and funding to find, our vision expanded and we Tried to do as much work to help the community, streamers, casual players, everything, because there's so much more we can do while we're working towards getting women into that pro scene.
"It doesn't matter about sending all Immortal-ranked players to an event. It's about giving them that drive to improve. So we're looking to expand that number of people into competitive play, if we can.
"I want to run leagues specifically for women at all levels, to get them interested in competing. I want to work with TOs in every region around the world."
Ruby Dawn: Factfile and playerstats
Gamer name: valkyrjaRuby
Game: Dota 2
Favorite hero to play: Morphling
Preferred screen resolution: 2K (2560×1440)
Mouse DPI setting: 800
Mechanics: 85
Reflexes: 60
Location: 80
Aggression: 100
Communication: 13
Mental fortitude: 45
Interview credits
Don't miss our next live Twitch interview – James Banks will be interviewing Fnatic CSGO player Mezii on Monday February 7th 2022 from 5.30pm GMT at Twitch.tv/esportsnewsuk. See you in the chat, where you'll be able to send your questions in!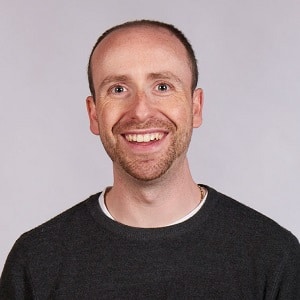 Dom is an award-winning writer who graduated from Bournemouth University with a 2:1 degree in Multi-Media Journalism in 2007.
As a long-time gamer having first picked up the NES controller in the late '80s, he has written for a range of publications including GamesTM, Nintendo Official Magazine, industry publication MCV as well as Riot Games and others. He worked as head of content for the British Esports Association up until February 2021, when he stepped back to work full-time on Esports News UK and as an esports consultant helping brands and businesses better understand the industry.