Esports betting provider DJ Esports has rebranded to EsportsBet.io following criticisms around the clarity of its guidelines and plagiarism of news content.
The cryptocurrency-based platform, which allows customers to bet with Bitcoin, Ethereum and more, has received a new license, an upgraded website and other features. It previously had a license with the Philippine Amusement and Gaming Corporation (PAGCOR) but now has a license with E-Gambling Montenegro.
DJ Esports first launched a year ago, has built up more than 25,000 users and paid out 5m USDT (Tether cryptocurrency), according to this sponsored post published by Dot Esports.
"The top winner, a player by the name of Gambolson, earned an incredible 45 BTC, over 1m USDT," reads the article. "This includes a won 1,497.4892 MBTC bet that EDG would take game five of the League of Legends Worlds finals against DWG in over 33 minutes."
But for UK customer Rhys 'Fragger' Willoughby (who says he works for esports betting provider Midnite), he was not happy with his experience.
He claims that late last year, EsportsBet.io (then known as DJ Esports) allegedly refused to payout the full winnings he was owed, at times changed their "unclear terms of service to try and cover themselves" and accidentally paid him other customers' Withdrawals into his Bitcoin wallet in error.
In Rhys' videos on the matter here, here other herehe claims that DJ Esports closed his account in October 2021, with around 1.1 to 1.2btc left in his balance, of which the platform has apparently offered to pay him 20% of the total remaining balance.
However, EsportsBet.io says Rhys was banned for breaking the rules. More specifically, for "exploiting tier 2 and 3 matches".
According to emails from DJ Esports sent to Rhys, the site told him: "According to our compliance requirements, we have determined that your account is in violation of our terms.
"We have decided that you have been heavily exploiting tier 2 and 3 matches to turn a profit and then using these profits to play tier 1 matches. You were clearly exploiting knowledge about specific matches in tier 2 events. This is not allowed under our guidelines. As a result, your account has been banned."
Rhys has protested his innocence, claiming that his thousands of bets were legitimate and that he has done nothing wrong.
"I have zero inside information and am not involved in matchfixing," he told Esports News UK. "I have asked them 100 times to post all my bet history public as it should be very easy for anyone to spot patterns in my betting.
"But I bet on like 2,000 to 3,000 matches and probably 500 different teams, so it's just not possible in the slightest that I'm organizing some mass matchfixing rig in the professional scene."
What does EsportsBet.io's terms of service state?
Betting companies can change their rules and set their guidelines out accordingly, and have made the decision to close Rhys' account.
The heart of the issue then, it seems, is around EsportsBet.io's lack of clarity in its initial terms of service.
EsportsBet.io's terms of service currently state that users must have 80% of their bets and winnings from tier 1 games. Rhys apparently had 41% of his turnover from tier 1 matches, but he claims he was unaware of this rule. He also says that the site's ToS did not state the 80% figure at the time of his ban, and the ToS has since been updated with the new details.
Rhys says at least two other people were banned on the site for similar reasons.

EsportsBet.io's terms currently state: "The Esportsbet compliance philosophy comes down to both defending ourselves from fraudulent profit seekers and to support responsible gambling. For profits from Tier 2 and Tier 3 leagues, we put a very significant restriction on withdrawals because of how easy they are to game or cheat, and how little attention is put to them from all regulators.
"Remember Esportsbet is a decentralized crypto-focused platform and we put heavy emphasis on user privacy. Cheating is illegal but unlike other platforms, there is little to no personal risk to users as they remain mostly anonymous. Instead, we put significant checks and balances in place on Tier 2 and Tier 3 games. We want to incentivize healthy betting portfolios and will continue to feature and push Tier 1 games to our players where they can do their own proper due diligence."
Rhys commented: "The tiering system is the worst thing I've ever seen on a gambling site. They're unregulated, in the crypto space and think they can just keep people's money. This is on par with some of those YouTube scams. Why are they banning accounts? Their reason is snowballing tier 2 [esports matches]but if we didn't know about this rule and guidelines were made after I was banned, why are we getting banned?"
Others have criticized EsportsBet.io's terms around tiered esports matches including former Esports Insider head of biz dev and media, Ollie Ring:
Plagiarism of esports news content
EsportsBet.io also has a news hub full of articles copied and pasted from the InvenGlobal website without the publication's permission. Some articles are also taken from HLTV, GosuGamers and Sportskeeda.
Most of the plagiarized articles – taken over the last four months – do not contain a clickable link to the source, which is generally regarded as bad practice in online journalism.
Esports News UK reached out to InvenGlobal's editor in chief, Radoslav Kolev, who confirmed that InvenGlobal does not have a partnership with EsportsBet.io.
We understand EsportsBet.io have been made aware of this and have 'passed this issue to their superiors'.
Update: Since we discovered the plagiarism, it seems EsportsBet.io has now added some clickable links through to the sites they've taken the content from, but not all of them.
Rhys also claimed that a bunch of DJ Esports articles were published stating that the platform had a partnership with crypto payments infrastructure provider Moonpay, but in fact didn't. Several of these articles were later removed by various publications, but some still remain live.
Promotion of DJ Esports
Some people in the esports community have criticized the brands and personalities promoting DJ Esports/EsportsBet.io. These include Thorin, n0thing, MonteCristo, Dot Esports, Esports.net and Dexerto (whose deal with DJ Esports has now expired).
British esports personality Thorin openly explained why he began working with DJ Esports in a video last summer.
He said: "I'm known as someone who values ​​my integrity very highly and I certainly do not take partnerships and sponsorships lightly. It has to be a product I believe in, something I would use myself, something I think is good and something with people behind it that are legit."
On the kind of people he works with, Thorin said: "It's about competence and experience, and so in the case of these people, they certainly seemed to understand what they're doing, some of the people behind this site were involved with us a number of years ago. I know these people, the marketing guy has helped me with business and questions and stuff, so as a result I'm partnering with people I know and trust already.
"I'll be the canary in the coal mine. If I ever find out there's anything dodgy going on or anything untowards, or people getting ripped off, I'll be immediately ending the partnership and I'll be out of there. I'm trusting that isn't the case and I value knowing the people behind this [more than them having a gambling license]."
Esports News UK has reached out to EsportsBet.io and will update this article if we hear back from them with comment.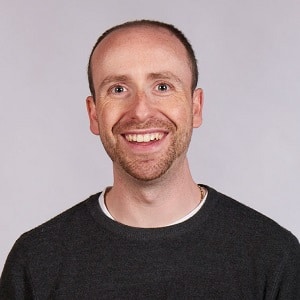 Dom is an award-winning writer who graduated from Bournemouth University with a 2:1 degree in Multi-Media Journalism in 2007.
As a long-time gamer having first picked up the NES controller in the late '80s, he has written for a range of publications including GamesTM, Nintendo Official Magazine, industry publication MCV as well as Riot Games and others. He worked as head of content for the British Esports Association up until February 2021, when he stepped back to work full-time on Esports News UK and as an esports consultant helping brands and businesses better understand the industry.