Left to right: Councilor Graeme Miller, Chair of Sunderland City Council, Chester King, CEO of British Esports and Patrick Melia, Chief Executive of Sunderland City Council
The British Esports Association (BEA) will open an esports performance and education campus in the Riverside Sunderland urban core regeneration project, which aims to nurture and support the next generation of talent.
BEA has made a multi-million pound commitment to the City of Sunderland after acquiring a former retail building adjacent to the Stadium of Light where it will establish its National Esports Performance Campus (NEPC).
The NEPC will aim to become a center of excellence, providing access to "state-of-the-art equipment, training and investment that will support Sunderland, the North East and the UK to become a globally recognized eSports hub operating in the Capable of attracting and developing the world's best eSports talent".
The campus will offer education and coaching courses for gamers and other roles in the esports industry and will feature esports classrooms, performance spaces, streaming booths for shoutcaster skills, and an arena. It will also host regular esports events, community tournaments and summer camps, and serve as a training base for the UK esports team, which recently competed in the Global Esports Games in Singapore.
BEA hopes this move will support Sunderland, the North East and the UK in becoming a "world-recognized esports hub, capable of attracting and developing the world's finest esports talent". The NEPC is slated to open in the summer, with a full renovation and expansion of the current 11,000 square foot space planned for this month.
BEA describes itself as the national body for sport. It organizes grassroots sports tournaments for school and university students and organizes the Esports BTEC with the education provider Pearson.
Chester King, Chief Executive Officer of BEA, said: "The UK is Europe's second largest video game market and sixth in the world – this speaks to the potential for esports to capitalize on gaming's popularity, with talented competitors emerging and a growing audience interested in watching and enjoying eSports as a pastime. This is a market that we know is going to explode in the UK and we want to support its growth.
"Sunderland is a highly ambitious and forward-thinking city that is very well positioned for BEA and esports, which has tremendous growth potential and ties in with Sunderland's strengths in gaming, digital and sports. The campus will be an inspiring place, a place where players and coaches can work, learn and develop. This is a much needed facility and through the experience of my team we understand its importance."
The move to Sunderland will initially create 20 jobs in the city. And Sunderland's focus on 5G and digital technology has been another driver of BEA's move to the region.
Patrick Melia, Chief Executive of Sunderland City Council, added: "Esports is a phenomenal global success and a huge growth market in the UK to be realized in the years to come. BEA's move brings Sunderland into the beating heart of it and we couldn't be happier."
Councilor Graeme Miller, Chair of Sunderland City Council, commented: "This is a truly landmark development for Sunderland and we could not be more excited that BEA has chosen the city for its NEPC.
"Sunderland is currently pioneering in many ways – from our work to build a low-carbon future, to developing world-class urban communities, to the digital infrastructure we are building across the city to ensure residents and businesses thrive. This investment by BEA brings together all of these strategies and we can't wait for it to bear fruit."
Potential partners for the project can contact us via email [email protected].
Related article: Winners of British Esports Student Championships announced, including undefeated Farnborough Sixth Form College Overwatch team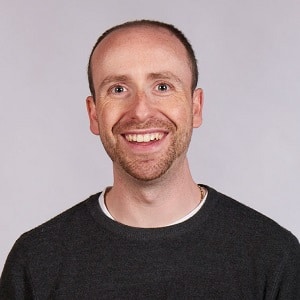 Dom is an award-winning writer who graduated from Bournemouth University in 2007 with a 2-1 degree in multimedia journalism.
A longtime gamer who first encountered the NES controller in the late '80s, he has written for a number of publications including GamesTM, Nintendo Official Magazine, industry publication MCV, and Riot Games, among others. He worked as Head of Content for the British Esports Association until February 2021 when he returned to work full time at Esports News UK and as an Esports Advisor to help brands and businesses better understand the industry.