image source: iStock | Brazzo | Used with permission
Readers of the Daily Mail appear to be confused and troubled that esports will be a part of their dear Commonwealth Games this year.
UK city Birmingham will host the inaugural Commonwealth Esports Championships and Commonwealth Esports Forum this summer – a result of a partnership between the Global Esports Federation and the Commonwealth Games Federation first announced back in 2020.
Both events will take place at the International Convention Center (ICC) in Birmingham, with the Forum running on August 5th 2022 and the Championships – which will feature a range of to-be-confirmed titles and 'active esports' – from August 6th to 7th.
The Daily Mail reports that Dota 2 is being considered. This comes after the Great Britain Dota 2 women's team won a silver medal at the 2021 Global Esports Games.
The new competition in Birmingham will also be supported by the British Esports Association, as well as the Business and Tourism Program (BATP), which aims to 'maximise the economic legacy' of the Birmingham 2022 Commonwealth Games, and the West Midlands Growth Company, which drives tourism, investment and events into the region.
And heaven forbid should an aging event like the Commonwealth Games search for increased relevance and popularity in video games.
We've been here before, of course, with the Olympics getting involved in esports to reach a younger demographic with initiatives like the Olympics Virtual Series, the Intel World Open and more.
But Daily Mail readers just won't have it.
"Wtf this is nightmare," commented one reader below Daily Mail chief sports feature writer Riath Al-Samarrai's tweet linking to his article on today's news.
"Joke decision," wailed another Twitter user Endeavor.
"If you thought beach volleyball and cricket were controversial inclusions to the Commonwealth Games, prepare to be surprised," Riath starts his article, leading to an angry mob in the Daily Mail's comment section.
"Good grief. What crap is this? Makes mockery of real sport!" one reader shrieked.
Steve120 from London said the move was "totally rubbish" and that esports "is not a physical sport or form of exercise".
"Couch potatoes to the fore!" said Old Lincoln from Waterlooville.
"How can couch potatoes be on the same roster as athletes? It doesn't make any logical sense," mused Mr Tea from Oxford.
"Absolute nonsense," declared Flintofwath from Sheffield.
Juggler83 from Cheshire made the point: "Darts has a better claim to be there."
"Bring in tiddly winks and hop scotch," another reader, Morpethian from Poland, added, while Londoner Richard Head suggested the organizers should also include poker and chess.
Charlie Tully from Liverpool made an unusual suggestion: "A gold medal for farting should be introduced as well."
Welsh user Lilibet Diana, one of Daily Mail's more humorous readers, commented: "That will be exciting to watch – not."
Directly from Glasgow said: "Won't work. You cant get a gamer to leave their room never mind the house, plus there is the shouting, swearing and tantrums. Not exactly family viewing."
Chris Chan, president of the Global Esports Federation, had a more positive outlook. He said: "The inaugural Commonwealth Esports Championships comes hot on the heels of the first-ever Singapore 2021 Global Esports Games staged in December 2021, capturing more than 500m views from around the world.
"The Commonwealth Esports Championships offers our community another exciting event in the global esports calendar. We look forward to welcoming the esports community to Birmingham in August."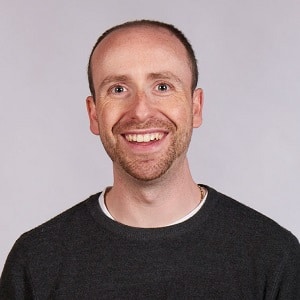 Dom is an award-winning writer who graduated from Bournemouth University with a 2:1 degree in Multi-Media Journalism in 2007.
As a long-time gamer having first picked up the NES controller in the late '80s, he has written for a range of publications including GamesTM, Nintendo Official Magazine, industry publication MCV as well as Riot Games and others. He worked as head of content for the British Esports Association up until February 2021, when he stepped back to work full-time on Esports News UK and as an esports consultant helping brands and businesses better understand the industry.