Ancient Enemy is a solitaire RPG where you play a man from a bygone age, simply known as The Mage. It's a relaxing romp through devastated lands that The Mage and his companions failed to protect from the titular Ancient Enemy. You will guide him through his adventure, searching forests, bogs, and ruins of the old world, to reclaim the power he had lost to the ages.
RELATED: Card Games That Have Been Around For Over Two Decades And Are Still Popular
He will battle enemies, many of which were friends but were twisted by a foe that grew powerful while he slept. Ancient Enemy is not a particularly long game, coming in somewhere between seven and ten hours, but its 11 chapters will keep you moving from one encounter to the next, ready to face down the next baddie.
6

It Is Played Like Tri Peaks
Anyone who has owned a computer in the last 20 years or so might recognize how Ancient Enemy is played. It uses the same rule set as TriPeaks, a game that has been bundled with Windows since at least 1990.
You remove cards by selecting a card on the tableau that is one higher or lower than the value of the top card in your draw pile. The one up, one down rule is how you will clear most of the cards, but fun abilities are available that mix up the gameplay and keep things fresh.
5

Don't Wait, Buy Now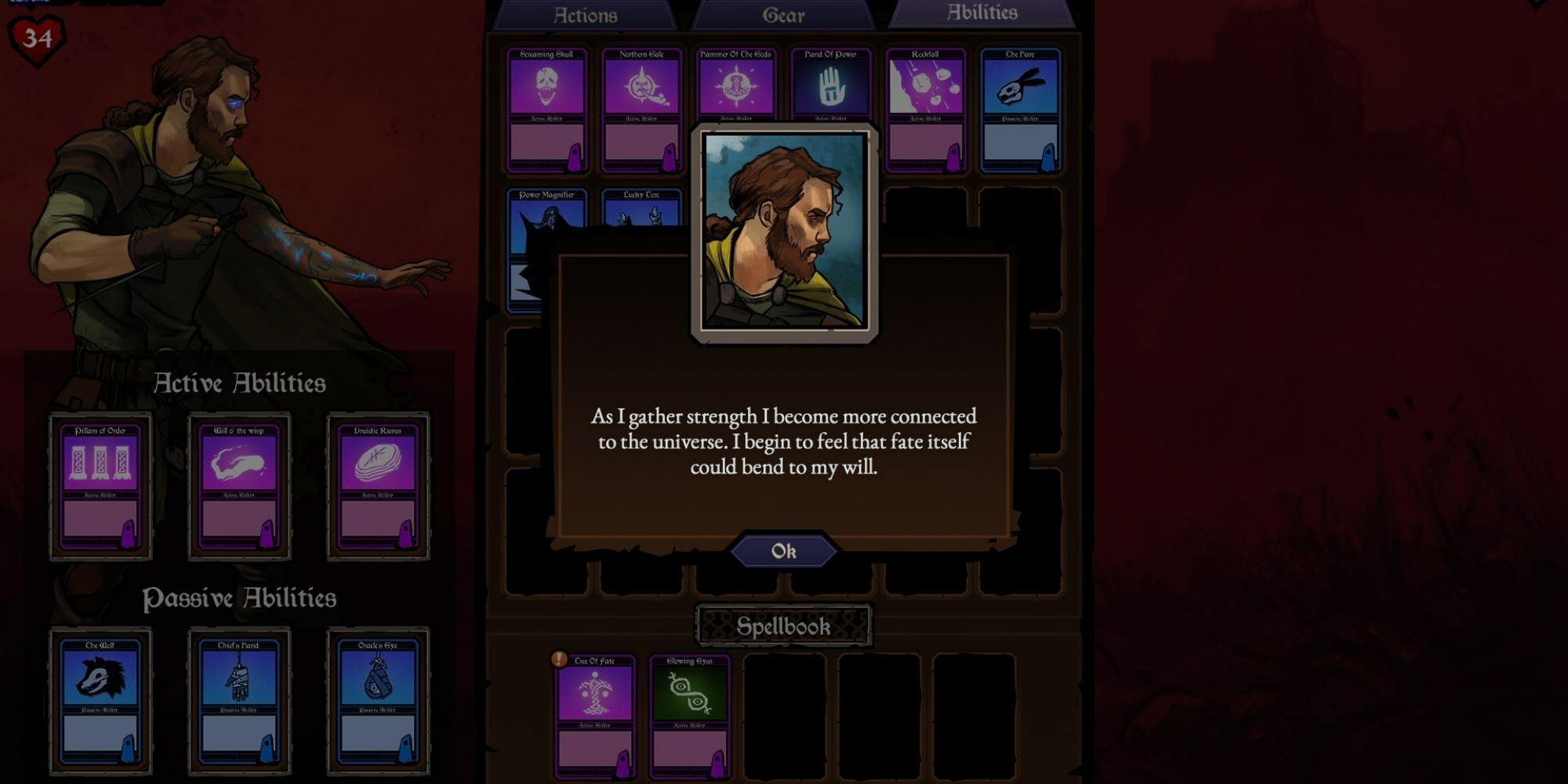 Each round you play is an opportunity to gain power for your mage. Stringing combos together or clearing stacks will generate this power, which you can exchange for a new spell, ability, and gear cards. As you progress, hitting every location in the chapters will maximize the amount of power you earn. And then, at the end of the chapter, and only at the end, will you be able to purchase your new cards.
RELATED: Yu-Gi-Oh!: The Best Going-Second Cards In The Game
You might be tempted to save your hard earn dough, but don't. Power is easy enough to come by. The good news is that cards persist in the shop. If you don't have enough scratch to buy a particular spell or ability at the end of one chapter, it will still be available to purchase at the end of the next.
4

Customize Your Equipment Each Round
In Ancient Enemy, finding a loadout that works well for most enemies won't take long. The game helpfully reminds you to make sure your defense is up to snuff, or that you have all your gear slots full before squaring off with a monster, but it is easy to forget to get in there and change things around to make the non- combat rounds go a little more smoothly.
You don't need abilities that buff attack or defense when there is no battle. Likewise, it can be frustrating to have abilities equipped that don't provide enough help during the game's enjoyable duels. Take the time to mix things up and play around with your available cards. You won't be sorry.
3

Use Abilities Liberally
In Ancient Enemy, like all RPGs, it is easy to fall into the habit of saving valuable items until "you really need them." You chose those cards to help you out, there is no point in sitting on them. The abilities available in the game can be very powerful, and provide you with precisely what you need to overcome that tough monster or squeeze past a particularly troublesome puzzle.
RELATED: The Best Online CCGs, Ranked
Use them freely because, unlike the single-use gear cards, they recharge between encounters. There are even cards stashed in the tableau that can restore your abilities, although you don't get to choose which one. Few things in this game are as satisfying as using a combination of abilities and wyrm cards, to keep a streak going for long enough to pummel a Sewn Guard into dust with a max combo. Don't be stingy!
2

On Normal, Health Refills Between Chapters
Ancient Enemy makes it a point to tell you that your health carries over from hand to hand in normal mode. In each fight, you will start with as much health as you had at the end of the last one.
The game also lets you know that if you finished a hand and took a lot of damage, it might be wise to replay the round and try to finish with more health. It's a solid idea and a good plan. When fighting the chapter boss, don't worry about it. As long as you make it out alive, you will start the next chapter at full health.
1

Restarting A Hand Carries No Penalty
Getting a bum deal or forgetting to change your gear to your advantage is the worst. Winning a hand by the skin of your teeth isn't a lot better. Luckily, replaying a hand won't cost you a thing. You want to be sure you are in the best place possible when you face the boss at the end of the chapter.
Restarting is easily done from the options menu or at the end of a hand. You will lose all progress so far, but it won't cost anything you brought into the hand with you. Restarting works in both combat and non-combat hands. Every little bit helps, and there's no shame in getting a good start.
NEXT: The Best Card-Based Video Games