Messages
Video games
January 07, 2022, 1:26 pm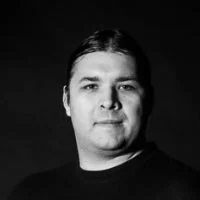 Author: Mateusz Pytlik
Ubisoft has extended the Yule Feast event, which appeared in Assassin's Creed: Valhalla on Christmas Day, by three weeks. This is because players have had problems joining it for a long time.
IN A NUTSHELL:
Ubisoft releases patch 1.4.1.2 for Assassin's Creed: Valhalla, which fixes the Yule Feast event;
Since players had problems with the event, it was decided to extend it by three weeks – until January 27th.
On December 16 last year, Assassin's Creed: Valhalla launched the regular Christmas party event that accompanies Christmas. Just like at the turn of the year 2020 and 2021, there were many challenges during the event in Ravensthorpe, such as drinking and bow competitions, for the completion of which we received Christmas stamps, which were used to buy special equipment and decorative items. The whole thing should last until today, January 7th. Unfortunately, from the start of the event, players have reported many problems joining. Back in December, Ubisoft's team assured that they are working on a solution to these problems. The corresponding patch, marked with the number 1.4.1.2, appeared yesterday.
Incidentally, the company's representatives confirmed the earlier announcement that the Yule Festival will last longer than originally planned to clear up the confusion – three weeks to be precise. It therefore ends on January 27th.
More for you:
Assassin's Creed Valhalla Review – The Assassin We All Wanted
Well worth mentioning This isn't the first time a periodic event has occurred in Assassin's Creed: Valhalla has had problems. For example, during Christmas Day, players complained about a bug that had the effect of getting drunk after participating in a drinking contest would show up out of nowhere after loading a save and taking time to use fast travel. On the other hand, during the Ostara Festival, it was not possible to decorate the settlement and, consequently, to complete the quest associated with this activity.
Assassin's Creed: Valhalla started in November 2020. The title is available for PC, PlayStation 4, PlayStation 5, Xbox One and Xbox Series X / S. The title will get another major DLC, Dawn of Ragnarok, in March.